Breast Cancer Update: My New Haircut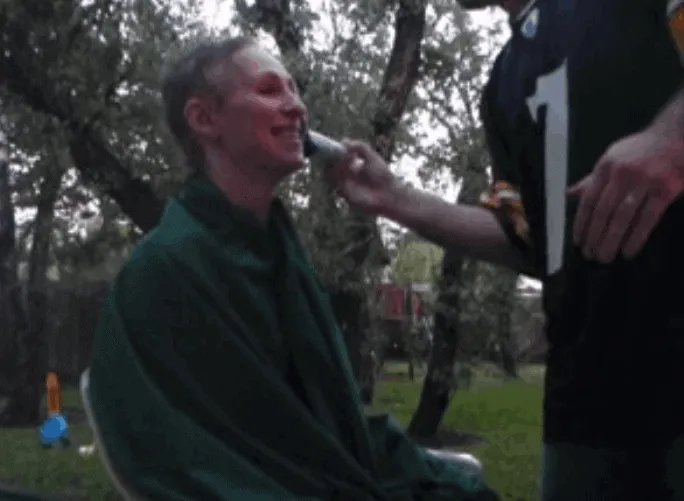 My hair started falling out around the time of my second chemo treatment for breast cancer. Since my head was itchy I knew it was time to shave my head because of chemo hair loss.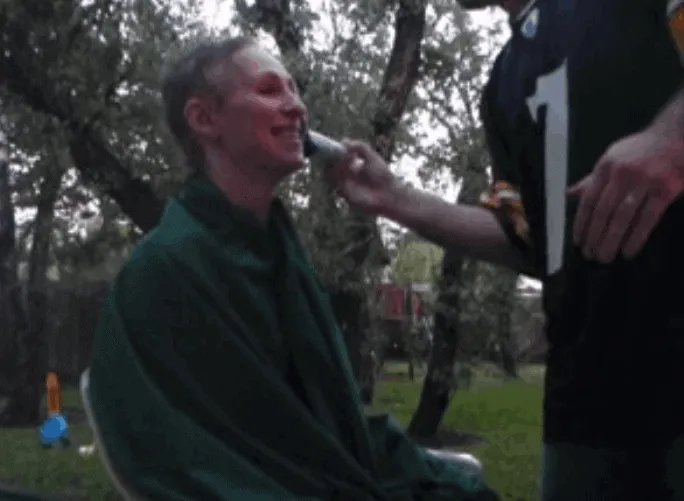 Breast Cancer Patient Shaves Head Because of Chemo Hair Loss
Saturday, I was feeling pretty bad. I could hardly get out of bed. I was very achy. The nausea wasn't too bad, but my muscles were aching a lot. All I was able to eat was crackers, and I spent most of the day in bed.
Yesterday was a lot better. I was still achy, but I spent most of the day out of bed today. I was able to eat some. Aunt Susan came over to help take care of the boys.
My Hair Was Falling Out Because of Chemo Hair Loss
My hair has been coming out a lot more. I decided it was time to finally shave it. We all went outside to the backyard and Morry shaved my head. It's pretty weird having a buzz cut, but it does feel a lot better. My head was itching and all the hair falling out was getting to me.
Here are videos from Saturday and Sunday. You can also see pictures of me with the wigs on at the end of the haircut video.
Before the haircut- video
Shaving the Head of a Breast Cancer Patient
Morry shaves my hair- video
Rachel
Read more about my breast cancer journey from 2009 to the present here.
If you know anyone having a mastectomy or other breast surgery, these breast cancer recovery shirts are a must-have.
Rachel Belkin is an Austin, Texas blogger, entrepreneur, speaker, freelance writer, and educator. After selling her lifestyle blog for six figures in 2021, she teaches business, blogging, and influencer marketing strategies that helped her build her business on part-time hours. Bylines include MSN, HuffPost, Medium, NewsBreak, and Hometalk. She has been featured on KXAN, Studio 512, Fox 7 Austin, CBS Austin, and other news and media outlets.